THE PHILOSOPHY

MalaysiaHosting2U.com was built on the foundation that providing affortable, yet stable and reliable web solution to Malaysia Citizen. Hence, the founders of MalaysiaHosting2U.com have focused their skills and experience to develop custom, reliable and efficient, yet cost-effective hosting solution to the public especially Malaysian!

Here, we promise to give nothing but the best to our customers.We are providing not just hosting, but pre and post web hosting consultancy to our customer. Seeing our customer sucess in the web businesses is our pleasure. Assisting customer towards the success is our commitments! And supporting the customer is our responsibility !

Finally, Happy Hosting!
OUR FACILITIES

Netmyne

3 x 155 Mbps to US

1 x 155 Mbps to Japan

1 x45 Mbps to Singapore

24x7 Network monitoring

24x7 Redundant Connectivity

World Class Facilitiy

Video Camera Surveillance

1st Level support - onsite reboot

99.9% Network Uptime Guaranteed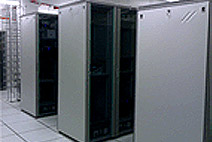 OUR PROMISSES

Fair and Honest Pricing

User Friendliness

Stability and Reliable

Excellent Support

Leading Edge Technology

24x7x365 System Monitoring

24x7x365 Network Monitoring

24x7x365 Security Monitoring

One Stop Solution

All you need to success in Web
Business !